The Stellar Insights Blog
Newsletter, articles, white papers, and more!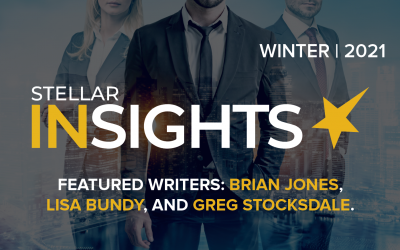 Welcome to the 2021 Winter Edition of Stellar Insights!As we start the new year, we find ourselves still dealing with uncertainty due to the pandemic. I think we were all hoping by this time we would be getting back to a sense of normalcy. That's the bad news. The...
read more