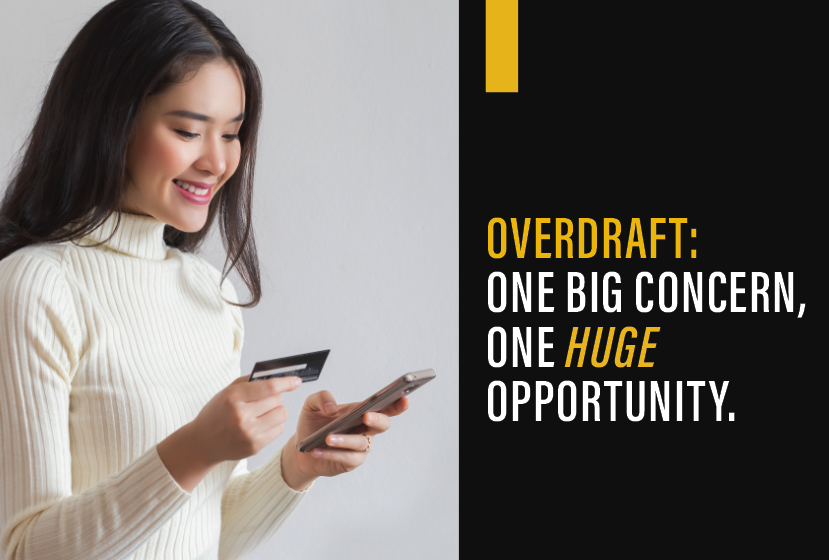 Overdraft under fire, now what?
We are all well aware of the issues related to overdraft fees. While there are clear advantages for the consumer to have access to overdraft their account, the service has been under heavy fire from government officials and consumer groups. Online banks have seized this opportunity to promote no overdraft fees as another way to differentiate themselves from traditional banks. We are starting to see community institutions such as Alliant Credit Union, a $14 Billion credit union in Chicago, eliminate their overdraft fees. There is very little doubt that this will be the last community banking institution to eliminate or drastically reduce the use of overdraft fees.
Many banks and credit unions have depended on overdraft fees as a substantial source of fee income. Now, combined with the end of government fee income from pandemic-related programs, such as PPP, what can banking institutions do to make up for their lost revenue?
An overlooked opportunity
Fortunately, there is a solution created by changing consumer buying habits related to the pandemic and more electronic payment options. Recurring payment transactions associated with services like Netflix and Spotify have skyrocketed throughout the pandemic. Furthermore, account funding transactions for services like PayPal, Zelle, Venmo, and Apple Pay have driven debit card interchange fees up to historic levels. A recent 2020 PULSE Debit Issuer Study featured in The Financial Brand found a 6.5% increase in debit card interchange fees from 2018 to 2019. Callahan reported that roughly 66% of interchange income during the first six months of 2020 came from debit cards and approximately 25% from credit cards. Debit card interchange income rose 1.7% annually, whereas credit card interchange income fell 11.9%. These statistics are indicative of the change in consumer spending patterns and attitudes toward debt.
So, here's where we are today. Overdraft fees are under assault from many fronts. We will most likely see reduced fee income for many banks and credit unions going forward. On a more positive note, debit card interchange income is on the rise and a real opportunity for banks and credit unions. This brings us to the real driver of taking advantage of this change in consumer spending: CHECKING ACCOUNTS.
Checking accounts are more valuable than ever. While we have seen checking account marketing decrease due to an over-abundance of deposits, the revenue associated with that new checking customer and their debit card usage is too big an opportunity to overlook. The disruption that now exists in most markets nationwide further support the need to be aggressive in marketing for new checking accounts and continued marketing to support increased usage of your customers debit card. Bottomline, as consumer buying habits have changed significantly, so has the need for every bank and credit union to get back to growing their consumer base. That old saying "if you're not growing, you're dying" is very applicable today. 
I have included links to the Callahan and The Financial Brand articles referenced in this post. I encourage you to take a few minutes to review both of these very important articles.
Works Cited
Streeter, Bill "Debit Cards Dominating Retail Payments, Fueled by P2P and eCommerce" The Financial Brand, 10 August, 2020, www.thefinancialbrand.com/100527/debit-cards-retail-payments-p2p-ecommerce-mobile-wallet-pulse/
Hunt, William "A Dive Into Interchange Income" CreditUnions.com, 26 Oct. 2020, www.creditunions.com/blogs/industry-insights/a-dive-into-interchange-income/
Read More Articles From This Edition